Stitches of Love Crocheting/Knitting Group
We meet on Wednesdays at Post from 6:30–8:00 PM
We are making laprobes for veterans, baby hats and blankets for Care Net in Frederick, wheelchairs, and walker bags for veterans.
Join us when you can or work from home. If you have any unwanted yarn to donate or any questions, contact Anna Grimes at (301) 788-7174
Soap Sacks 
President Diane Lowe of our Stitches of Love crochet group made 116 soap sacks for Bethesda Navy Medical Center.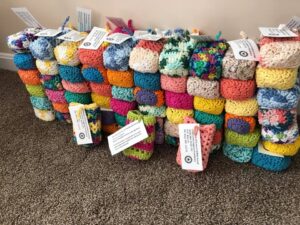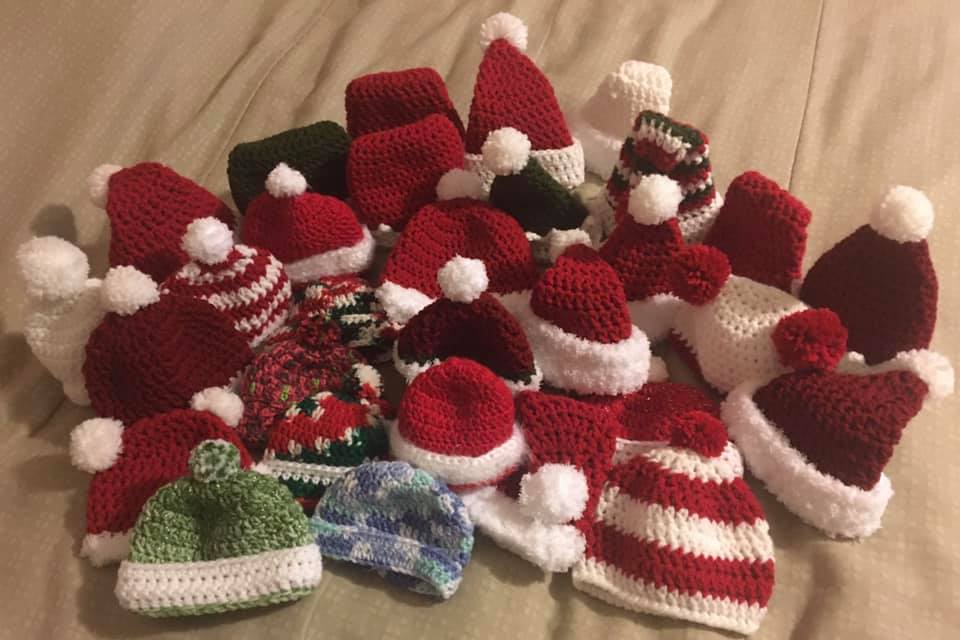 35 preemie blankets and 31 Christmas hats were donated Mercy Hospital in Baltimore for the NICU. Our Stitches of
crochet group enjoys making items for the babies.